Services
Our main transport target is Italy sinceour company was founded.
We undertake export-import cargo betweenHungary and Italy.
We insure timely delivery of ourpartner's cargo with 20 years of experience and trained and experienceddrivers.
With the help of the satellite fleettracking system our customers can receive immediate notification of the currentposition of their products and they can constantly monitor the situation of thecargo on the internet.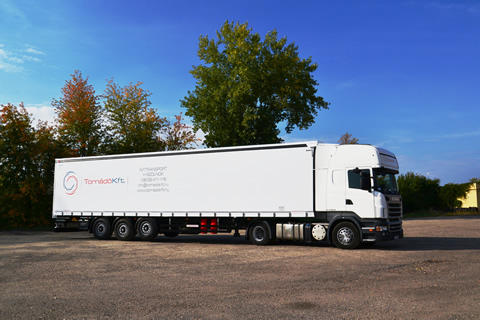 All our vehicles are 13,6 m long, 2,7-2,8m high curtainsider, flat bed, tilt semitrailes with 25 tons payload.

They can be loaded from the side, from the rear and from the top as well.
Our CMR insurance provide coverage witha limit of EUR 200.000 for each load.